Welcome to Denmark! When you've just arrived in Denmark, there are a lot of things to think about. How do you find a place to live, or food that's appropriate to a newcomer's budget? How do you make friends or, if you're single, look for a romantic partner? And what are the basic rules for succeeding in school or in a professional environment? (Tip: The Danes are happy to help you if you need it, but you have to speak up and ask.)
Kay Xander Mellish has based this fun but very useful presentation on her own first days in Denmark, when she received an "executive move" from a company that quickly went out of business, leaving her to fend for herself.
A trained journalist and a former member of the communications staff at Danske Bank, Carlsberg Breweries and Saxo Bank, Kay runs her own communications consulting business in Copenhagen, Denmark. She is behind the podcast series 'How to Live in Denmark' and is the author of the books How to Work in Denmark and How to Live in Denmark.
Book Kay for your group
If you represent a corporate or community group and would like to have Kay make a presentation about arriving in Denmark at your location, please get in touch via this site's contact form for more information. Or read more about Kay's other events.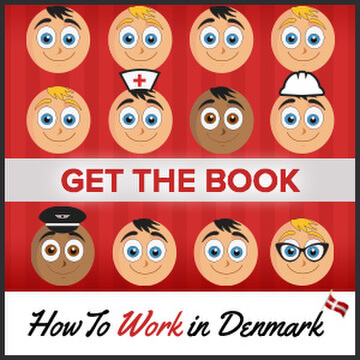 Get the How to Work in Denmark Book for more tips on finding a job in Denmark, succeeding at work, and understanding your Danish boss. The paperback is available at Arnold Busck on Strøget or Politikens Boghal on Radhuspladsen, at Boghandlern in Frederiksberg Center and Lyngby, and at Academic Books Copenhagen University Søndre Campus. It can also be ordered from any bookstore using the ISBN 978-743-000-80-8 or via Amazon or Saxo.com. Contact Kay to ask about bulk purchases, or visit our books site to find out how to get the eBook.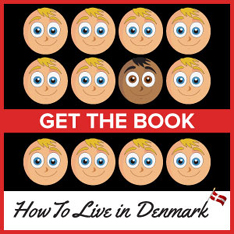 Want to read more? Try the How to Live in Denmark book, available in paperback or eBook editions, and in English, Chinese, and Arabic. If you represent a company or organization, you can also book Kay Xander Mellish to stage a How to Live in Denmark event tailored for you, including the popular How to Live in Denmark Game Show. Kay stages occasional free public events too. Follow our How to Live in Denmark Facebook page to keep informed.

Return to the How to Live in Denmark events page