Danes grow up watching U.S. movies and T.V. shows and listening to U.S. music, so they sometimes assume they 'know' how to work with Americans – but that's not always true.
In this presentation, Kay Xander Mellish – an American who has lived in Denmark for more than a decade – talks about how Danes can survive and thrive when working with the multicultural, competitive, sometimes excitable Americans, and how Americans can understand Danish priorities and the culture of dry, sometimes aggressive humor and Jantelov. Kay is personally familiar with some of the misunderstandings that can take place when Danes and Americans work together.
'We are an international marketing team with people working together across the Atlantic with offices in Copenhagen and Minneapolis. We were very happy to have Kay run a session with us that in an entertaining and interactive way provided insights into the differences and similarities between the US and Danish cultures – and how these impact the collaboration and interaction between our teams. We had a lot of fun and at the same time we are now able to talk more openly about who we are and why we behave in certain ways in our daily collaborative situations we find ourselves in.
– Lars Kristian Runov, CMO, Siteimprove A/S.
A trained journalist and a former member of the communications staff at Danske Bank, Carlsberg Breweries and Saxo Bank, Kay Xander Mellish runs her own communications consulting business in Copenhagen, Denmark. She is behind the podcast series 'How to Live in Denmark' and is the author of the books How to Work in Denmark and How to Live in Denmark.
Book Kay for your group
If you represent a corporate or community group and would like to have Kay make a presentation about working with Danes or working with Americans at your location, please get in touch via this site's contact form for more information. Or read more about Kay's other events.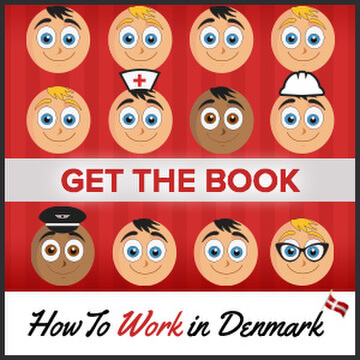 Get the How to Work in Denmark Book for more tips on finding a job in Denmark, succeeding at work, and understanding your Danish boss. The paperback is available at Arnold Busck on Strøget or Politikens Boghal on Radhuspladsen, at Boghandlern in Frederiksberg Center and Lyngby, and at Academic Books Copenhagen University Søndre Campus. It can also be ordered from any bookstore using the ISBN 978-743-000-80-8 or via Amazon or Saxo.com. Contact Kay to ask about bulk purchases, or visit our books site to find out how to get the eBook.
Return to the How to Live in Denmark events page