There's an old postcard, one of those cards you buy at souvenir shops, called The Perfect European.
The postcard, which dates from the 1980s, has several small cartoons, illustrating each nationality within the old EU, and making a sarcastic remark about what it doesn't do best.
In the lower right-hand corner of the postcard, a blonde Danish man is opening his coat to show a visitor lots of pictures of naked ladies. The perfect European, it reads, is discreet as a Dane.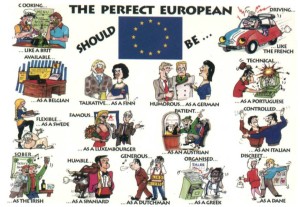 What's that about, you might ask? Actually, Denmark was once the international center for pornography. It was the first country to legalize pornography, in 1969, and for awhile, it was the world's leading exporter of pornography. There was also a flourishing red light district in Copenhagen, which was popular with tourists.
My grandmother, who in her 80s when I moved here, was very upset when she heard this, probably from one of the other residents in her old folks home who had been one of those tourists. She said, "I didn't know you were moving to a sex town!"
Fast forward thirty or forty years, Copenhagen is no longer a world center of pornography. But Denmark is still one of the most relaxed places in the world when it comes to nudity and sex.
Hear the full podcast here, or subscribe for free on iTunes.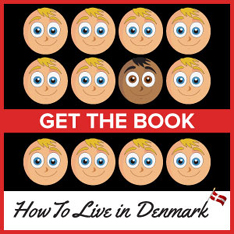 Want to read more? Try the How to Live in Denmark book, available in paperback or eBook editions, and in English, Chinese, and Arabic. If you represent a company or organization, you can also book Kay Xander Mellish to stage a How to Live in Denmark event tailored for you, including the popular How to Live in Denmark Game Show. Kay stages occasional free public events too. Follow our How to Live in Denmark Facebook page to keep informed.


Photo Credit: Denmark's Royal Library, photographer Svend Türck, via Creative Commons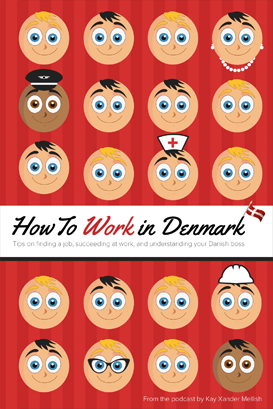 Working in Denmark or hoping to find a job in Denmark? Get the How to Work in Denmark Book for tips on finding a job, succeeding at work, and understanding your Danish boss. It can be ordered via Amazon or Saxo.com or from any bookstore using the ISBN 978-8-743-000-80-8. Contact Kay to ask about bulk purchases, including special orders with your company logo. You can also plan a How to Work in Denmark event with Kay for your school, company, or professional organization.
How to Live in Denmark is the updated version of our very first book based on the popular podcast and the essays you'll see on this site. You can purchase it on Amazon and Saxo.com, or get the original book on Google Play in English, Chinese, and Arabic. You can also book Kay Xander Mellish to stage an event tailored for your company or organization, including the popular How to Live in Denmark Game Show, a great way for Danes and internationals to have fun together.