In general, Danes are not gossips, particularly about the sex lives of people they know. A few years ago, at a work party, I saw two co-workers who were married to other people leave with the party with their arms around each other. When I mentioned it to some other colleagues at lunch on Monday, their sudden silence made it clear that they felt the person who was behaving improperly – was me.
But there are some people whom, it is generally agreed, it's OK to gossip about. This set of people appears in the weekly Danish weekly color tabloids, sold at every supermarket and kiosk.
We're talking about anchors on local news channels, football players and their girlfriends, the stars and judges of reality shows. In these weekly newspapers, they openly discuss their romances, or lack of them, their children, or lack of them, their beach vacations, and the hats and dresses they wear to galas….there are a surprising number of galas in Denmark.
The really juicy gossip and scandal in Denmark is about the Danish Royal Family. It's the world's longest-running soap opera – more than a thousand years old and still going strong. There are lots of happy stories about the Royal Family in every edition of the tabloids. Happy, happy, happy. They are spending family time together! They are going to galas! They are an inspiration to us all!
But behind the happy family pictures, outside the tabloids, there is an entirely different undercurrent of royal gossip.

Hear all our How to Live in Denmark podcasts on Spotify and on Apple Podcasts (iTunes).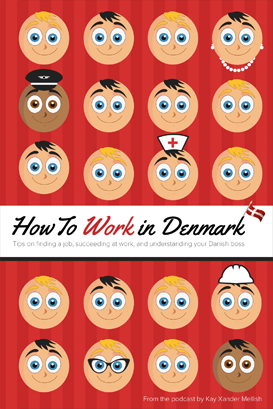 Get the How to Work in Denmark Book for more tips on finding a job in Denmark, succeeding at work, and understanding your Danish boss. It can be ordered via Amazon or Saxo.com or from any bookstore using the ISBN 978-743-000-80-8. Contact Kay to ask about bulk purchases, or visit our books site to find out how to get the eBook. You can also book a How to Work in Denmark event with Kay for your school, company, or professional organization.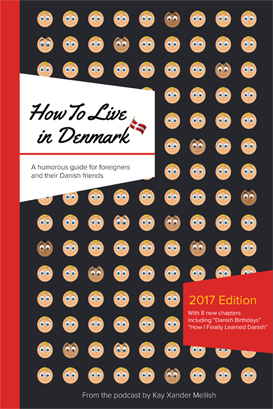 Want to read more? Try the How to Live in Denmark book, available in paperback or eBook editions, and in English, Chinese, and Arabic. If you represent a company or organization, you can also book Kay Xander Mellish to stage a How to Live in Denmark event tailored for you, including the popular How to Live in Denmark Game Show. Kay stages occasional free public events too. Follow our How to Live in Denmark Facebook page to keep informed.

Image mashup copyright Kay Xander Mellish 2021