Danes are loyal, good friends, but their friendships are full of obligations, Kay Xander Mellish says in an interview with DI Business Magazine, published by DI Danske Industri (The Danish Confederation of Industry.)
"Danish friendship is deep and that's a wonderful thing, but it also means that it can be difficult to become friends with a Dane," Kay explains.
Read about more about Danish cultural differences or download a PDF copy of the article 'Danskernes venskab er specialt.'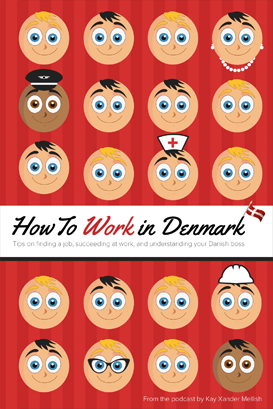 Working in Denmark or hoping to find a job in Denmark? Get the How to Work in Denmark Book for tips on finding a job, succeeding at work, and understanding your Danish boss. It can be ordered via Amazon or Saxo.com or from any bookstore using the ISBN 978-8-743-000-80-8. Contact Kay to ask about bulk purchases, including special orders with your company logo. You can also plan a How to Work in Denmark event with Kay for your school, company, or professional organization.
How to Live in Denmark is the updated version of our very first book based on the popular podcast and the essays you'll see on this site. You can purchase it on Amazon and Saxo.com, or get the original book on Google Play in English, Chinese, and Arabic. You can also book Kay Xander Mellish to stage an event tailored for your company or organization, including the popular How to Live in Denmark Game Show, a great way for Danes and internationals to have fun together.