How to Live in Denmark's Kay Xander Mellish recently visited the Danish national TV program Go' Aften Danmark to discuss politeness in Denmark.
Kay joined two other expats to respond to the hosts' challenge: how can Danes be more polite.
One of the other expats encouraged Danes to be more outgoing; another suggested using more kind words, such as please.
Kay's input was that Danes could perhaps avoid English-language profanity around native speakers.
You can see the entire interview on TV2Play.
Photo credit: Kay Xander Mellish 2020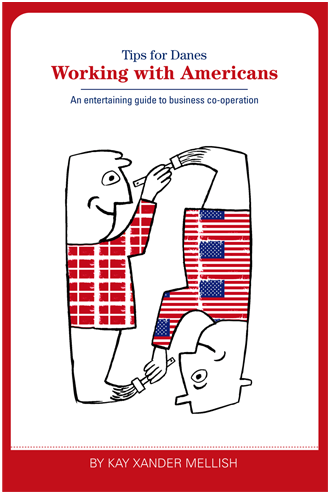 Show your Danish and American team spirit with our "Working with Danes/Working with Americans" logo merchandise. You can purchase T-shirts or hoodies in a variety of colors and sizes via Spreadshirt, which will send them anywhere in Europe or the US. If you're planning a cross-cultural event, consider a package for team members that includes a T-shirt, paperback book, and audio book. Bulk pricing available – contact Kay directly to learn more.