Denmark vs NYC – what's the difference in working in Copenhagen vs. Manhattan?
#DenmarkinNY – the Danish Consulate in New York's blog – recently took time out to chat with Kay Xander Mellish, a longtime New Yorker who now lives and works in Copenhagen.
"When I moved to Denmark, I'd been living in New York City for more than a decade — in the West Village in downtown Manhattan — and working in the finance and media fields, both of which are generally very competitive and exhausting. I was ready for a change. Copenhagen, to me, feels sophisticated without being too intense. There aren't as many sharp elbows or demands on your time, which is particularly nice when you're trying to raise a family.
People were very surprised I was moving to Denmark. My therapist at the time said, "You're running away from your problems!" My boyfriend at the time said, "You'll be back within a year!" That hasn't happened, at least not yet.
You can read the entire post on the #DenmarkinNY blog.
Hear all our How to Live in Denmark podcasts on Spotify and on Apple Podcasts (iTunes).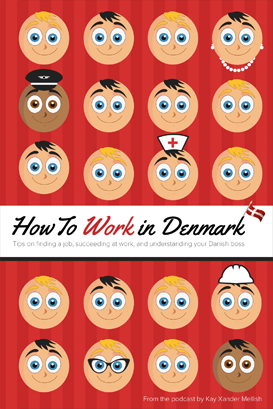 Get the How to Work in Denmark Book for more tips on finding a job in Denmark, succeeding at work, and understanding your Danish boss. It can be ordered via Amazon or Saxo.com or from any bookstore using the ISBN 978-743-000-80-8. Contact Kay to ask about bulk purchases, or visit our books site to find out how to get the eBook. You can also book a How to Work in Denmark event with Kay for your school, company, or professional organization.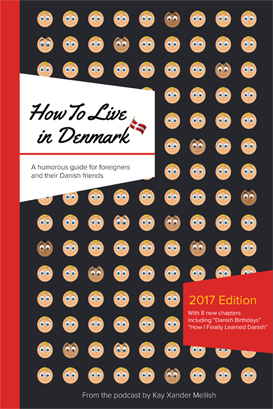 Want to read more? Try the How to Live in Denmark book, available in paperback or eBook editions, and in English, Chinese, and Arabic. If you represent a company or organization, you can also book Kay Xander Mellish to stage a How to Live in Denmark event tailored for you, including the popular How to Live in Denmark Game Show. Kay stages occasional free public events too. Follow our How to Live in Denmark Facebook page to keep informed.