"When I first moved to Copenhagen from New York City, more than a decade ago, Danes used to ask me why I wanted to come to a little place like Denmark after living in glamorous Manhattan,", writes Kay Xander Mellish in a new article for Berlingske.dk (in Danish) and The Copenhagen Book (in English).
"Nobody asks that any more. In the time since I've been here, Copenhagen has increased its confidence while New York City as a cultural capital seems to have lost its mojo."
Fading industries
Industries that used to make New York City unique and exciting are struggling, Kay writes. Glamorous magazines like Vogue and Vanity Fair are having a hard time adapting to a digital world, and the big American TV networks are being outpaced by YouTube and Netflix.
The latest fashion trends are now more likely to come from South Korea than Seventh Avenue, and New York City hasn't been the center of the American music industry since the Ramones were playing CBGBs. The sound capital of the U.S. these days is Atlanta, at least when it comes to urban music.
The Copenhagen brand
"Copenhagen, meanwhile, has created a brand for itself as the hippest city in Scandinavia," she writes. "It's benefitted from a worldwide interest in green living, innovative healthy food, and the hygge craze of a few years ago that's still helping to sell Danish-branded products abroad. Danish houseware design is an international standard of excellence; Copenhagen's urban bicycling infrastructure is a model for the world. Copenhagen is having a moment; Copenhagen is cool."
You can read the entire article at The Copenhagen Book or in Danish at Berlingske Tidende.
Original drawing by Tanya Vasilyeva, © How to Live in Denmark 2018

Hear all our How to Live in Denmark podcasts on Spotify and on Apple Podcasts (iTunes).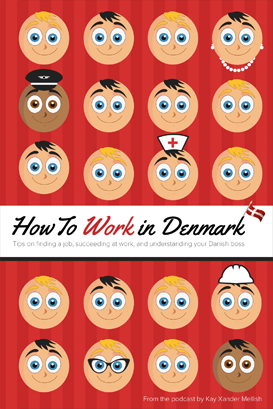 Get the How to Work in Denmark Book for more tips on finding a job in Denmark, succeeding at work, and understanding your Danish boss. It can be ordered via Amazon or Saxo.com or from any bookstore using the ISBN 978-743-000-80-8. Contact Kay to ask about bulk purchases, or visit our books site to find out how to get the eBook. You can also book a How to Work in Denmark event with Kay for your school, company, or professional organization.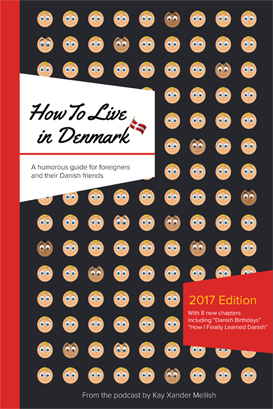 Want to read more? Try the How to Live in Denmark book, available in paperback or eBook editions, and in English, Chinese, and Arabic. If you represent a company or organization, you can also book Kay Xander Mellish to stage a How to Live in Denmark event tailored for you, including the popular How to Live in Denmark Game Show. Kay stages occasional free public events too. Follow our How to Live in Denmark Facebook page to keep informed.