Tips for Danes visiting the USA: What I tell my Danish friends travelling to America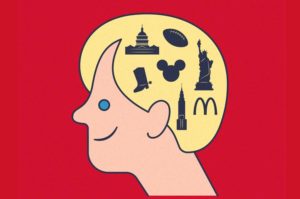 As summer vacation season begins and some of my Danish friends and business contacts tell me they are heading to the US on holiday, I'm always pleased but also a little nervous. Oh, dear, I think to myself, I hope they have a good time, and get to see the good side of America and not the bad. And I try to give them a few tips for Danes visiting the USA.
One thing you should be prepared for, I tell them, is that Americans love to chat with strangers. You may find yourself standing in line at Target or Whole Foods or Chipotle and have a person totally unknown to you deliver an unexpected compliment, like "Such cute shoes," from a woman or "Is that a soccer jersey? It's cool," from a man. This is unexpected when you come from Denmark, where it is considered good manners to go around in a private bubble. When these American strangers strike up a conversation, you may ask yourself "What do they want?"
They don't want anything. They're just brightening up their day by being friendly.
Copy and paste this URL into your WordPress site to embed
Copy and paste this code into your site to embed