Last weekend, political posters went up all over Denmark. On streetlights, on bridges, on train platforms. Politicians fight for the best space. The posters are for the elections in November, and even though the candidates are supposed to take them down afterwards, they usually don't.
So, the faces on the posters will keep smiling and making promises through Christmas, and throughout the winter snow and ice. Come spring, you'll see a faded, torn photo of somebody who failed to win anything hanging from a light pole near you.
I like Danish politics, and I follow it, even though I don't follow Danish sports or entertainment. I like Danish politics because it involves a lot of intelligent women running things, with men standing in the background to help them out.
Now, to get the voting percentage up, Denmark has given people three months to vote, and you can vote at libraries, in old folks' homes, in jails, in hospitals, and at McDonalds.
McDonald's is co-operating with the Danish authorities to get the youth vote out, so candidates will be holding rallies there. And whenever you pick up your Big Mac and fries, you can also cast a vote for the person of your choice.

Hear all our How to Live in Denmark podcasts on Spotify and on Apple Podcasts (iTunes).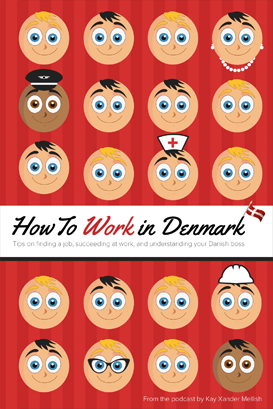 Get the How to Work in Denmark Book for more tips on finding a job in Denmark, succeeding at work, and understanding your Danish boss. It can be ordered via Amazon or Saxo.com or from any bookstore using the ISBN 978-743-000-80-8. Contact Kay to ask about bulk purchases, or visit our books site to find out how to get the eBook. You can also book a How to Work in Denmark event with Kay for your school, company, or professional organization.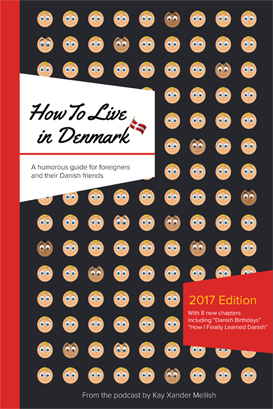 Want to read more? Try the How to Live in Denmark book, available in paperback or eBook editions, and in English, Chinese, and Arabic. If you represent a company or organization, you can also book Kay Xander Mellish to stage a How to Live in Denmark event tailored for you, including the popular How to Live in Denmark Game Show. Kay stages occasional free public events too. Follow our How to Live in Denmark Facebook page to keep informed.

Image mashup copyright Kay Xander Mellish 2021