As some of you know, one of the other things I do for a living is work as a voiceover, and one of my regular gigs is with a Danish company that makes high-end microphones.
Frequently, they present their microphones to visiting customers from around the world, and my role is to be fitted out with six or seven different microphones at once – a headset microphone like Britney Spears wears, a necklace microphone like the ones on reality shows, a lapel microphone like TV newscasters, even an old fashioned tabletop microphone. Then I read a text while the company switches the various microphones on and off, so the customers can hear the difference between the different models.
When the customers are from China, I always choose to read a text from Hans Christian Andersen. Hans Christian Andersen's fairy tales are extremely popular in China; they are frequently read to Chinese children.
Sentimental sound men
So, when I'm faced with a room full of Chinese microphone buyers, I usually read The Little Match Girl. The Little Match Girl, if you haven't read it recently, is a very sad story about a starving little girl on the streets of Copenhagen in the 19th century. She's supposed to be selling matches to help support her family, but it's winter and she's so cold that she keeps lighting the matches to keep herself warm. In the end, they find her small, frail body frozen to death.
When I read this story, strapped into seven different microphones, I find that by the end these highly technical Chinese sound professionals are sniffling and sentimental, transported back to their childhoods.
Hans Christian Andersen means a lot to the Chinese. Down by Copenhagen City Hall, there's a statue of the man Danes call H.C. Andersen, and it's almost always surrounded by Chinese tourists, taking one photo after another with the guy who wrote The Ugly Duckling. He also wrote The Little Mermaid, and the one time the famous Little Mermaid statue has been out of Denmark, it went to Shanghai, as part of a World Expo.
The truth is, Denmark and China have a surprisingly deep relationship. The Chinese help keep at least three major Danish industries afloat.

Hear all our How to Live in Denmark podcasts on Spotify and on Apple Podcasts (iTunes).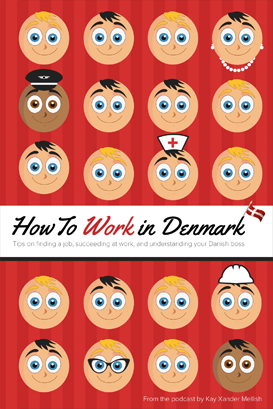 Get the How to Work in Denmark Book for more tips on finding a job in Denmark, succeeding at work, and understanding your Danish boss. It can be ordered via Amazon or Saxo.com or from any bookstore using the ISBN 978-743-000-80-8. Contact Kay to ask about bulk purchases, or visit our books site to find out how to get the eBook. You can also book a How to Work in Denmark event with Kay for your school, company, or professional organization.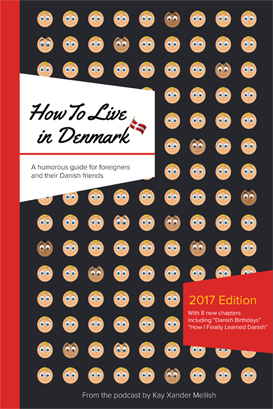 Want to read more? Try the How to Live in Denmark book, available in paperback or eBook editions, and in English, Chinese, and Arabic. If you represent a company or organization, you can also book Kay Xander Mellish to stage a How to Live in Denmark event tailored for you, including the popular How to Live in Denmark Game Show. Kay stages occasional free public events too. Follow our How to Live in Denmark Facebook page to keep informed.

Image mashup copyright Kay Xander Mellish 2021