If you are a romance novelist, the Danish man is not your dream man. He will not write poetry and pursue his beloved to the ends of the Earth. He won't send flowers, he won't buy chocolates. He won't even hold the door open for you to walk through.
That said, if you're a feminist, a Danish man IS your dream man. He will cook and help with the housework, and spend time with the kids. He'll respect your opinion, and he won't force himself on you. In fact, you may have to force yourself on him. But if you do, he'll usually be really grateful.
Chivalry doesn't pay
Why are Danish men like this? I've asked my Danish male friends, and they say they're reacting to Danish women. Danish women, they say, like to do things for themselves. They don't want some clown opening the door for them, or helping them carry packages. They can carry their own packages.
My Danish male friends say that after offering to be chivalrous a couple of times and getting turned down in a nasty manner, they don't want to do that any more.
So, the Danish male approach is largely passive. They wait to see if the woman is interested. I get a lot of mail from non-Danish women trying to figure out if the Danish man they're dating is interested in them. He's really happy when I call him, but he never calls me.
Don't expect whistles
I honestly don't know what to tell them. I mean, I come from a culture where men whistle at beautiful women they don't know walking down the street. When I first moved to Denmark, I thought I'd stopped hearing whistles because I'd aged out of the whistle target group.
But I've since established that beautiful young women don't get whistled at either. Danish men do not want to offend women.

Hear all our How to Live in Denmark podcasts on Spotify and on Apple Podcasts (iTunes).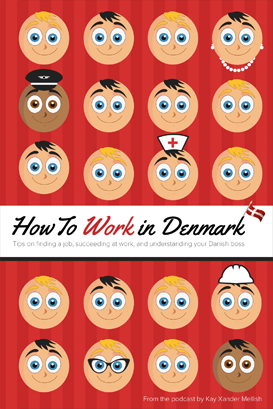 Get the How to Work in Denmark Book for more tips on finding a job in Denmark, succeeding at work, and understanding your Danish boss. It can be ordered via Amazon or Saxo.com or from any bookstore using the ISBN 978-743-000-80-8. Contact Kay to ask about bulk purchases, or visit our books site to find out how to get the eBook. You can also book a How to Work in Denmark event with Kay for your school, company, or professional organization.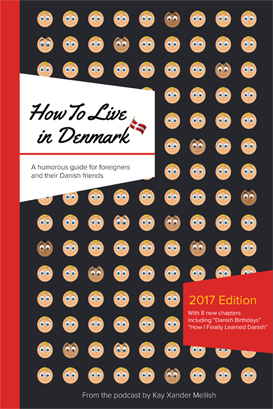 Want to read more? Try the How to Live in Denmark book, available in paperback or eBook editions, and in English, Chinese, and Arabic. If you represent a company or organization, you can also book Kay Xander Mellish to stage a How to Live in Denmark event tailored for you, including the popular How to Live in Denmark Game Show. Kay stages occasional free public events too. Follow our How to Live in Denmark Facebook page to keep informed.

Image mashup copyright Kay Xander Mellish 2021