Most Danes practice a "four wheels" type of Christianity, writes Kay Xander Mellish in a new article for The International, a Danish monthly aimed at expats. Religion in Denmark is mostly restricted to life ceremonies that involve a baby carriage (baptism), a wedding carriage, or a hearse.
"Throw in Christmas Eve, when Danish churches can get so packed that I've seen people push each other out of the way for seats," Kay writes. "And then add the teenage celebration of confirmation, which is what my family is about to undertake."
Coming of age ritual
Kay writes: "Many cultures have a ritual in which boys become men and girls become women, whether it's the Bar Mitzvah or Bat Mitzvah for Jews, the Quinceanera in Latin America, or the warrior ceremony among the Masai. In Denmark, this ritual is Confirmation, or for the non-religious, Nonfirmation.
"For the teenagers, the best part of the confirmation is the flow of money in their direction. Their parents pick up the tab for new formal clothes – for Danish boys, it's often their first business suit, and girls are allowed to shop in the expensive dress section on Zalandos – and for a fancy party after the ceremony, at which godparents and aunties and family friends attend bearing gifts, often cash gifts.
"It's like getting married, except there's no groom," says my 14-year-old daughter, who is looking forward to being confirmed.
Ten church visits required
"However, before anyone can be confirmed in a church, they need to attend religious training plus 10 church services in the months before the ceremony," Kay writes.
"This is why when you attend a state church service, you'll often see 5 or 6 teenagers slumped in the back, sullen about the necessity of sitting through a 45-minute sermon on original sin.
"But it is a necessity: they must stay through the entire service and get a card stamped by the priest on the way out. Otherwise, there's no confirmation and no party."
You can read the entire article in this image or in the latest issue of The International.
Hear all our How to Live in Denmark podcasts on Spotify and on Apple Podcasts (iTunes).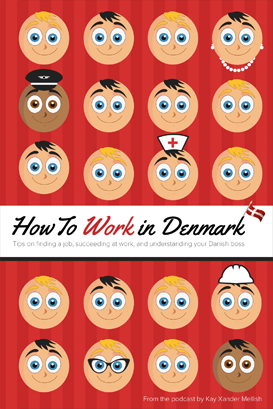 Get the How to Work in Denmark Book for more tips on finding a job in Denmark, succeeding at work, and understanding your Danish boss. It can be ordered via Amazon or Saxo.com or from any bookstore using the ISBN 978-743-000-80-8. Contact Kay to ask about bulk purchases, or visit our books site to find out how to get the eBook. You can also book a How to Work in Denmark event with Kay for your school, company, or professional organization.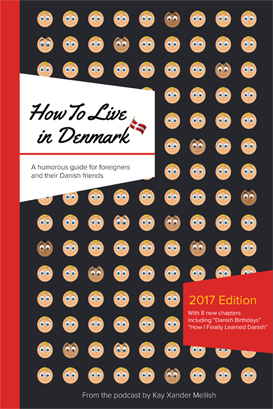 Want to read more? Try the How to Live in Denmark book, available in paperback or eBook editions, and in English, Chinese, and Arabic. If you represent a company or organization, you can also book Kay Xander Mellish to stage a How to Live in Denmark event tailored for you, including the popular How to Live in Denmark Game Show. Kay stages occasional free public events too. Follow our How to Live in Denmark Facebook page to keep informed.