This column originally ran in the Danish tabloid BT on May 18, 2019. The next installment will run on June 5, 2019.
"You should be a Radikale Venstre voter," one of my Danish friends told me. "They're a multi-cultural party, but they're also business oriented and practical."
Since I'm still looking for a party to offer my first vote in Denmark, I spent a rainy Copenhagen morning last week reading through the Radikale Venstre website, newly designed with the bright yellow and pink colors of a Filur Is popsicle. I've never had to wear sunglasses to look at a website before, but the Radikale Venstre site brought me pretty close.
I was pleased to find some ideas I agreed with. For example, RV wants to simplify the rules for Danes who bring a spouse to Denmark. Instead of the tangle of rules that now greets lovers, the Danish half of the couple will simply be required to support the new spouse for five years. This seems like a solid test of dedication: I'm not married myself yet, perhaps because I have not met a man whose bills I am willing to pay for five years.
And I liked Radikale Venstre's suggestion that people who are born in Denmark, grow up in Denmark, have no criminal record and pass the state school final exam should have the right to become citizens on their 18th birthday. It seems to me that nearly two decades of Danish culture and language immersion should be enough to pound Jantelov and selvironi into their heads.
When I was taking my own Danish language and citizenship exam, there were a lot of 18-year-olds in the testing room. Born in Denmark, raised in Denmark, they emitted the usual teenage grimaces and sighs as they took a test in something they already knew perfectly well and had been tested on dozens of times.
The big turnoff: Party leader Morten Østergaard
The big turnoff for me when it comes to the Radikale is party chairman Morten Østergaard. Morten enjoys photos of himself; I counted 8 photos of him on the Radikale Venstre homepage, including a video in which he offered to sleep on my couch during his campaign tour. (By contrast, there are only 2 photos of Anders Samuelsen on the Liberal Alliance Home page)
According to the media, Morten is a bit of a kingmaker in this election, able to put the left or the right into power by choosing which coalition to join.
He's clearly enjoying the role, but is a succession of Instagram-style photos of Morten boxing, Morten biking, and Morten swimming in a wetsuit likely to bring in votes? Not my vote, at least.
I put Radikale Venstre in the "maybe" pile and moved on to look at their opposite, Ny Borgerlige.
Haircut in the prison of intolerance
When I clicked over to the Ny Borgerlige page, I expected to see a crazy mess of racist rants, based on party leader Pernille Vermund's 2017 essay, Nørrebro is lost."Nørrebro is not a free haven for diversity," Pernille wrote. "Nørrebro is a prison of intolerance."
Having been to the prison of intolerance to get my hair cut last week, plus pick up some hanmade chocolates on trendy Jægersborggade, I reckoned there was a good chance that Pernille had no idea what she was talking about.
To my surprise, Ny Borgerlige turned out to be an actual party with nuanced views on taxes, health, climate, and education. Nevertheless, Ny Borgerlige's core campaign promise is limiting immigration. Would that be an automatic "no" for me as a new immigrant?
It's actually not unusual for an established immigrant to want to "shut the door behind them" and vote for an anti-immigration party – 30% of US Hispanics voted for Trump in 2016. Established immigrants in places like Texas and Nørrebro feel the direct repercussions of mass immigration (like overwhelmed public schools where few kids speak the same language) in a way that their fellow citizens reading The Guardian on their iPads in their suburban villas do not.
Anyway, Ny Borgerlige was not for me, so I continued searching.
Clicking through the other parties
I spent the rest of the morning clicking through the websites of the other supporting parties: Liberal Alliance (Are they still banging on about the getting rid of the registration tax on cars? It's on their front page! I don't have a car and this issue means nothing for me); SF (I love the idea of taking better care of our health-care personnel, but it's not too clear who is going to pay for it, except for "fighting tax havens"), and Stram Kurs (Will Rasmus Paludan, an entirely unappealing character, make it into the Folketing? Looks like it.)
It all leads me back to the one party I haven't really taken a look at – Prime Minister Lars Løkke's party Venstre. I'll do that next time, and disclose which party will receive my first vote in Denmark.
Read part 1 of My First Time Voting in Denmark: No to DF in English
Read part 2 of My First Time Voting in Denmark: Mette and Me in English
Read part 3 of My First Time Voting in Denmark: Red, Green, and Enhedslisten in English
Hear all our How to Live in Denmark podcasts on Spotify and on Apple Podcasts (iTunes).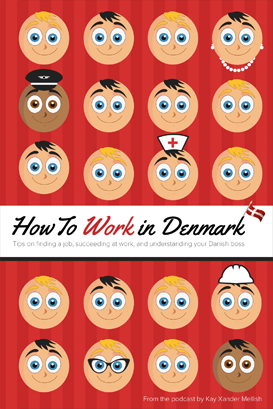 Get the How to Work in Denmark Book for more tips on finding a job in Denmark, succeeding at work, and understanding your Danish boss. It can be ordered via Amazon or Saxo.com or from any bookstore using the ISBN 978-743-000-80-8. Contact Kay to ask about bulk purchases, or visit our books site to find out how to get the eBook. You can also book a How to Work in Denmark event with Kay for your school, company, or professional organization.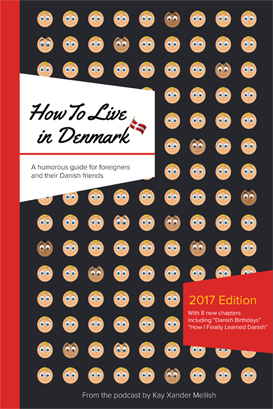 Want to read more? Try the How to Live in Denmark book, available in paperback or eBook editions, and in English, Chinese, and Arabic. If you represent a company or organization, you can also book Kay Xander Mellish to stage a How to Live in Denmark event tailored for you, including the popular How to Live in Denmark Game Show. Kay stages occasional free public events too. Follow our How to Live in Denmark Facebook page to keep informed.
Photo credit: Kay Xander Mellish2019