This column originally ran in the Danish tabloid BT on election day, June 5, 2019.
If you're fairly new to Denmark, as I am, Prime Minister Lars Løkke Rasmussen seems like he has always been there, like bike paths and rainy summer weather.
I do have a faint memory of the other Rasmussen prime ministers, Poul Nyrup and Anders Fogh, plus the tax and fashion scandals surrounding Helle Thorning-Schmidt, but for most of my time following politics Lars has been in charge.
Now as I vote for the first time for the Folketing, it seems odd to form an opinion on something I have taken for granted. But I since have not found another candidate I am enthusiastic about, it's something I must do.
Enthusiastic bordering on desperate
Lars Løkke is not an imposing figure – he is small and round, although then again, so were Churchill and Martin Luther King – but he seems to have the ability to get the job done, making the necessary compromises to turn ideas into action.
This is something that ideologues are generally bad at (hello, DF), and that centrists are generally better at, management and operations. Denmark seems relatively well-run, at least by the standards of its surrounding countries like Sweden, Germany, and the UK.
And Lars clearly has the fire in his belly to return. Venstre's campaign has been so enthusiastic it has bordered on the desperate, complete with ludicrous promises ("The same welfare spending as the Social Democrats – just without tax increases!").
I don't really buy that, but I like the fact that he really, really wants the job.
Vacation time and party choice
Anyway, when it comes to taxes, they're also an unavoidable part of life in Denmark. As I said in my TEDx talk last year, if you don't like high taxes, you shouldn't move here.
That said, I'm looking for a party that seems to respect the amount of work that goes into my tax kroner.
I remember a survey a while back that said that the fewer weeks of vacation a Dane took per year, the more likely they were to vote for a fiscally conservative party.
University students, who had the most time off, voted far left; unionized and government workers, who got the standard 5 to 6 weeks, voted left or center right; small business owners took as little as 2 weeks and went to the conservative side of the spectrum.
And that's understandable: when you actually have to actively send tax money to the government each month, as opposed to seeing it deducted from a paycheck, you want to make sure it is used well.
Mette vs Lars
In the end, I narrowed my choices for my first Folketing vote came down to a choice between the two somewhat fiscally-responsible centrist parties: Mette Frederiksen's S and Lars Løkke's V.
I don't Mette would be a bad prime minister. But her policy on immigration is totally confused: she says one thing, the people in her party say another, and her probable coalition partners say something else.
Which policy does she really believe in? What will she compromise to put that policy into action?
The colorful confirmation
Speaking as an immigrant myself, I don't think immigration has to be an existential threat to Danish culture.
When my daughter was confirmed last month, the pews at the Folkekirke included Asian, African, and American families along with the ethnic Danish families. All of us there to support our children in this very Danish rite of passage. Call me an old softie, but it brought a tear to my eye to see this modern group of young people dressed in their beautiful confirmation suits and dresses, the Danes of the future.
There is room in Danish culture for newcomers, but the structure for welcoming them to Denmark is important. I don't think S has that structure in place.
Denmark can be an open, future-oriented country, while maintaining the values and traditions that make it a good place to live. I think Lars Løkke and Venstre are the best ones to keep it that way. So I'm voting for Venstre. That's my choice.
Read part 1 of My First Time Voting in Denmark: No to DF in English
Read part 2 of My First Time Voting in Denmark: Mette and Me in English
Read part 3 of My First Time Voting in Denmark: Red, Green, and Enhedslisten in English
Read part 4 of My First Time Voting in Denmark: Yes, Radikale Venstre Should Be My Party. There's Just One Problem in English

Hear all our How to Live in Denmark podcasts on Spotify and on Apple Podcasts (iTunes).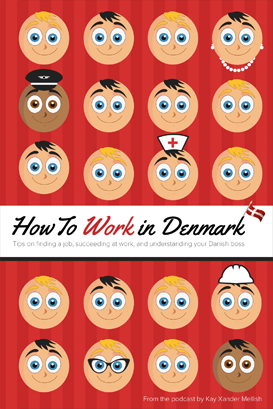 Get the How to Work in Denmark Book for more tips on finding a job in Denmark, succeeding at work, and understanding your Danish boss. It can be ordered via Amazon or Saxo.com or from any bookstore using the ISBN 978-743-000-80-8. Contact Kay to ask about bulk purchases, or visit our books site to find out how to get the eBook. You can also book a How to Work in Denmark event with Kay for your school, company, or professional organization.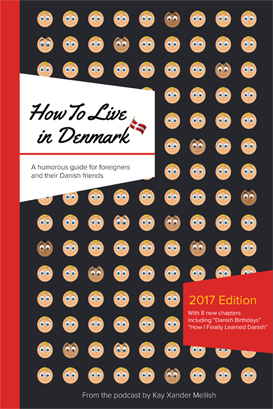 Want to read more? Try the How to Live in Denmark book, available in paperback or eBook editions, and in English, Chinese, and Arabic. If you represent a company or organization, you can also book Kay Xander Mellish to stage a How to Live in Denmark event tailored for you, including the popular How to Live in Denmark Game Show. Kay stages occasional free public events too. Follow our How to Live in Denmark Facebook page to keep informed.
Photo credit: Kay Xander Mellish2019