This column originally ran in the Danish tabloid BT on April 24, 2019. The next installment will run on May 8, 2019.
I spend much of my time travelling around Denmark helping foreigners survive and thrive in Danish society. I tell them never to turn down cake when offered, never to act like they are the smartest person in the room, and never to make enemies – because this is a small country, and you will run into those people again and again.
Perhaps Mette Frederiksen could have benefitted from that speech, because she made a minor enemy of me with her 2005 essay "Alle har et ansvar for at folkeskolen fungerer" ("Everyone has a responsibility for making public schools work"), suggesting that parents who sent their kids to private schools were letting down the community.
As a parent of a child in a small, creative private school, I remember that speech, even though I wasn't much interested in politics at the time. I didn't feel I was letting down the community.
I also remember when Mette chose later to send her own children to a small, creative private school. "As a parent, you need to make the decision that is best for your child," she said at that point.
Yeah, Mette – me too. All the other parents too. You're not the only one who thinks her kid is special.
Political hypocrisy is nothing new
Anyway, the public-private school hypocrisy is common among politicians – Barack and Michelle Obama are also public school cheerleaders who sent their own daughters to private school.
But I have a low tolerance for politicians or anyone else who recommends strong medicine for others but will not take it themselves.
They remind me too much of the TV evangelists who laud Jesus' poverty but live in a 20-room McMansion.
Or the high-minded environmentalists who think other people should take mass transit (and drive an Audi Q3 themselves) and think other people should avoid travelling by airplane ("Just got back from an environmental conference in Sydney!")
She'll probably win
I guess there's no point in seen Mette as an enemy now, since it seems more than likely she will be next prime minister. But do she and the Social Democrats deserve my very first vote for the Folketing?
They are certainly working hard to get it. Mette's face looks down from every bus stop and train platform in my neighborhood, sometimes with beatific closed-mouth smile, sometimes with confident grin showing polished but crooked teeth.
(Here cultural differences come into play. If Mette does win, I can guarantee that almost every American who meet her will silently think: if she's the prime minister of a country, why the hell doesn't she get her teeth straightened? There's substance to that stereotype of Americans with blinding white smiles, because teeth are important to us. Try finding an American politician with crooked teeth. Our own leading Social Democrat, New York congresswoman Alexandra Ocasio-Cortez, has radical principles but carefully straightened teeth. Her opponents call her Socialist Barbie.)
Superficial Socialism
Am I being too superficial? Well, tell that to the Social Democrats, who recently put a pamphlet in my mailbox with a pretty young blonde woman on the cover.
I assumed this was my local candidate – but it wasn't. It was "Sarah", a member of Socialdemokratiske Ungdom. Sarah didn't even get a last name in the pamphlet; she appears to have been chosen for her attractive ethnic Danish looks as much as her commitment to climate action. (Welcome to the Social Democrats, disgruntled Danish People's Party voters!) At least the Social Democrats didn't show her in a bikini.
I'd really expect more from a female top candidate – but maybe I am expecting too much. What do we really want from our politicians after all? Do we vote for them because we respect their ethics and character, or because we expect them to get stuff done?
The value of a monarchy
Having grown up in a country without a monarchy, the one thing I think it's really useful for is its ability to act as a country's conscience without having to get involved in daily politics. The monarch can express the best of the national character while someone else does the dirty work of transactional lawmaking.
Under the US system, the President has to do both jobs, and usually ends up doing one or the other: the admirable but ineffectual Obama, or the devilish but surprisingly productive Trump.
So perhaps I should approach it from that point of view: Sure, maybe Mette may have insulted me personally, but can Mette make the deals that will get good policies into place?
I'm not as enthusiastic about her as I would like to be about my first Folketing vote. But I will keep Mette and the Social Democrats on my list of possible candidates for now.
Next week: What happens when my closest Danish friend tries to convince me to vote for Enhedslisten

Read part 1 of My First Time Voting in Denmark: No to DF in English
Read part 3 of My First Time Voting in Denmark: Red, Green, and Enhedslisten in English
Hear all our How to Live in Denmark podcasts on Spotify and on Apple Podcasts (iTunes).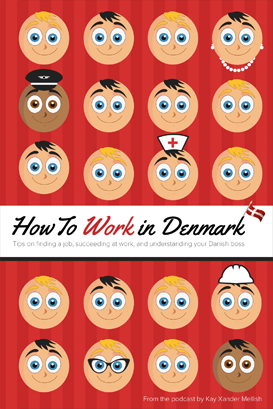 Get the How to Work in Denmark Book for more tips on finding a job in Denmark, succeeding at work, and understanding your Danish boss. It can be ordered via Amazon or Saxo.com or from any bookstore using the ISBN 978-743-000-80-8. Contact Kay to ask about bulk purchases, or visit our books site to find out how to get the eBook. You can also book a How to Work in Denmark event with Kay for your school, company, or professional organization.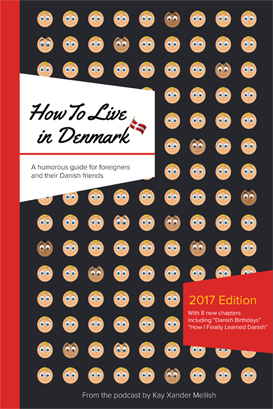 Want to read more? Try the How to Live in Denmark book, available in paperback or eBook editions, and in English, Chinese, and Arabic. If you represent a company or organization, you can also book Kay Xander Mellish to stage a How to Live in Denmark event tailored for you, including the popular How to Live in Denmark Game Show. Kay stages occasional free public events too. Follow our How to Live in Denmark Facebook page to keep informed.
Photo credit: Mette Frederiksen official website2019