This column originally ran in the Danish tabloid BT on April 10, 2019. The next installment will run on April 24, 2019.
Usually when you are a first-time voter in Denmark, you are 18 years old, and the excitement of being able to vote comes second to the excitement of being able to get tattoos and piercings without your parents' permission.
I am somewhat older than that, so for me the chance to vote in my first election for the national Parliament (Folketing) is really exciting. I became a citizen of Denmark in 2017, and although I've been able to vote in municipal elections before, this is the first time I get to make an impact nationally.
I love to vote
I am a dedicated voter: I still vote in every election in my native United States, even though my vote is tallied in my last residence in New York City, where the Democrats can be counted on to win every time. Sometimes I vote for Democrats – I voted for Hillary Clinton over Trump, for example – and sometimes I vote against Democrats, as I did in 2018, when I turned thumbs down to my female Senator who maintains professional ties to Harvey Weinstein.
But I have never voted for the Folketing before, so I don't have a particular party I am loyal to. That will be the purpose of this column over the next few weeks: figuring out which Danish party best reflects my values and ambitions for the country where I have lived and paid (enormous) taxes for nearly 20 years. I hope you'll join me as I make this decision – and there is one party I have already crossed off my list.
My first encounter with Danish politics
My first encounter with Danish politics and politicians was before the Folketing election in 2001. I was walking down Vesterbrogade one evening with a female friend when I was surprised to meet prime minister candidate Anders Fogh Rasmussen, who was walking down the street with just a few close aides and shaking voters' hands.
In the US, I'd never met any of my representatives except by mistake, like when I saw my Congressman hailing a cab on 5th avenue. But Anders Fogh was out to meet potential voters and hand out campaign pamphlets.
He offered me a pamphlet, but I told him I couldn't vote yet. My friend politely said she didn't need a pamphlet either, because she had already decided to vote for an opposing party. Anders Fogh looked concerned and puzzled by this, but he took it well, and moved on to accost more pedestrians and potential voters.
I was very impressed by the accessibility of Danish politicians, even those about to become prime minister.
One party off my list
More than a decade later, as I begin my quest to decide which party to support, I am open to almost every Danish party. There is, however, one exception, due to a very personal experience.
On 2 June 2017, I was in the audience section of Folketing with my young daughter as the representatives got ready to vote on L189, which would allow me and 2138 others to become Danish citizens.
This was the result of a long process that began with learning Danish and taking a Danish language test, along with a citizenship test on Danish history and culture. (I got the easy, pre-2015 version of the citizenship test; one of the questions asked if it was free to borrow books from Danish libraries.) Then there was an hourlong interview with the Danish police, and a 21-month waiting period courtesy the overworked bureaucrats at the Foreigners and Integration Ministry.
We watched from the gallery
But we were here now in the Folketing, my daughter and I, about to become Danish citizens. There were a few minutes of debate, and then it was time to vote on L189.
Social Democrats?
Ja! was their vote. The Folketing's vote tally board lit up green.
Venstre, Denmark's Liberal Party?
Ja! More green.
The Danish People's Party?
Nej! Their section of the board turned red.
Fortunately, the 22 Danish People's Party votes were not enough to sink the entire bill, which is why am still here today, still paying taxes.
That said, the good folks at Danish People's Party made it clear that they did not want me – well-integrated immigrant and diligent taxpayer, as a citizen. I am returning the favor and crossing them off my list of potential recipients of my vote.
Because if Danish People's Party had its way, I would have no vote at all.

Next week: Can I forgive prime minister candidate Mette Frederiksen for calling private school parents like me "selfish" – and then sending her own children to private school?
Read part 2 of My First Time Voting in Denmark: Mette and Me in English
Read part 3 of My First Time Voting in Denmark: Red, Green, and Enhedslisten in English
Read part 4 of My First Time Voting in Denmark: Yes, Radikale Venstre Should Be My Party. There's Just One Problem in English
Hear all our How to Live in Denmark podcasts on Spotify and on Apple Podcasts (iTunes).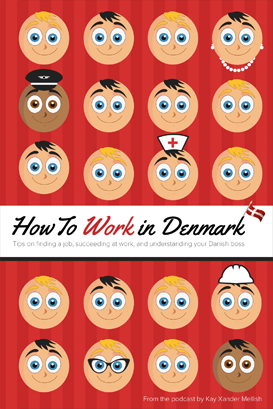 Get the How to Work in Denmark Book for more tips on finding a job in Denmark, succeeding at work, and understanding your Danish boss. It can be ordered via Amazon or Saxo.com or from any bookstore using the ISBN 978-743-000-80-8. Contact Kay to ask about bulk purchases, or visit our books site to find out how to get the eBook. You can also book a How to Work in Denmark event with Kay for your school, company, or professional organization.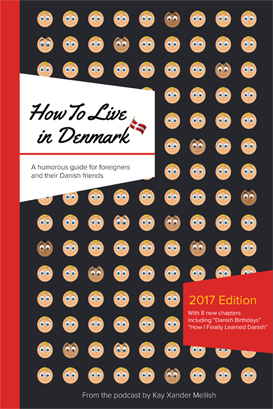 Want to read more? Try the How to Live in Denmark book, available in paperback or eBook editions, and in English, Chinese, and Arabic. If you represent a company or organization, you can also book Kay Xander Mellish to stage a How to Live in Denmark event tailored for you, including the popular How to Live in Denmark Game Show. Kay stages occasional free public events too. Follow our How to Live in Denmark Facebook page to keep informed.
Image mashup copyright Kay Xander Mellish 2019