Some newcomers see Copenhagen and think they've seen Denmark, writes Kay Xander Mellish in a new article for The International, a Danish monthly aimed at expats.
Kay notes that "if the Copenhagen metropolitan area has about 2 million residents, as suggested by Statistics Denmark, then there 3.7 million people in Denmark who do not live in Copenhagen, and not all of them are like the lonely rural studs on the TV2 reality series Farmers Seeking Love."
Focusing on Copenhagen to the exclusion of the rest of the country isn't only something foreigners do, Kay writes.
"I recently edited a major Danish organization's promotional text called Bicycling in Denmark. It went into great detail about Copenhagen shared bikes and Copenhagen bicycle highways and how many sick days Copenhagen residents had saved themselves with their fondness for cycling.
"Could a person also bicycle around Haderslev or Lolland or even Aalborg? Nobody seemed to have looked into that."
Culture outside the capital
Some of the best of Danish culture is located outside the capital, Kay writes.
"The best contemporary art museum in Denmark is in Aarhus – ARoS, with its wonderful rainbow walkway on the roof and eclectic collection of modern pieces.
"Brandts, a mixed contemporary/traditional art museum in Odense, is also fun and quirky, and even Esbjerg Art Museum is accessible and hands-on. And by that I mean literally hands on – there are small cabinets in the basement where you reach in, grope a small piece of sculpture, and try to guess what it is you're feeling."
You can read the entire article in this image or in the latest issue of The International.
Hear all our How to Live in Denmark podcasts on Spotify and on Apple Podcasts (iTunes).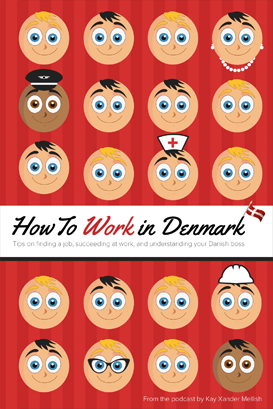 Get the How to Work in Denmark Book for more tips on finding a job in Denmark, succeeding at work, and understanding your Danish boss. It can be ordered via Amazon or Saxo.com or from any bookstore using the ISBN 978-743-000-80-8. Contact Kay to ask about bulk purchases, or visit our books site to find out how to get the eBook. You can also book a How to Work in Denmark event with Kay for your school, company, or professional organization.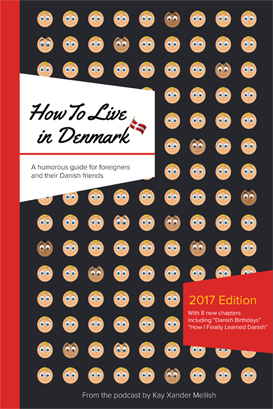 Want to read more? Try the How to Live in Denmark book, available in paperback or eBook editions, and in English, Chinese, and Arabic. If you represent a company or organization, you can also book Kay Xander Mellish to stage a How to Live in Denmark event tailored for you, including the popular How to Live in Denmark Game Show. Kay stages occasional free public events too. Follow our How to Live in Denmark Facebook page to keep informed.